After the end of the 2019 season, we saw a lot of changes in the teams, plans and thoughts about new signings. The summer period is an excellent opportunity to fill up the team with new, talented and necessary players to achieve club goals in the upcoming seasons. All latest and live information about transfers from Bundesliga, Ligue 1, Serie A, LaLiga and Premier League you can find in our News. The SmashingTip team is happy to provide you the most interesting Summer transfer window 2019 news of players and not only before season 2019 started.
…………………………………….
14.07.2019 Martín Matías Ezequiel Vargas (Velez Sarsfield – Espanyol) 10.5m € – 22 years old Argentinian should be a very great weapon in Spain. "Monito" is very fast, accurate and technical player. Martin is very small, as his height is only 1.68 m, however, he is fast and fighting in every rivalry.
14.07.2019 Maxi Gómez (Celta Vigo – Valencia) 14.5m € – After two strong season's in Celta Vigo, Maxi will play in Valencia and should perfectly change Zaza, who arrived at Torino. Uruguayan forward is only 22 years old and could be a very prospective player in the future for a strong and talented club Valencia.
13.07.2019 Miguel Veloso (Genoa – Verona) Free – Very experienced, smart and strong Portuguese player joined Verona to help the team achieving season goals. He will be a very great addition in creating attacks and building the game in the middle of the field.
12.07.2019 Cristian Romero (Genoa – Juventus) 26m € – 21 years old Argentinian now belongs to Juventus, however, he will play next season for Genoa again on loan. Juventus decided to buy his contract and let him play and gain even more experience in other Serie A club before arriving in Turin.
12.07.2019 Antoine Griezmann (Atletico Madrid – Barcelona) 120m € – One of the most expected and long-awaited transfers already is done. Now both Spanish Grands making sensational transfers and spending very big money. Antoine is the world cup gold medalist and has already extremely big experience what can really help Barcelona achieving very best heights upcoming season. For Atletico Madrid, Griezmann played the same amount 180 games as for Real Sociedad in his career, so we hope for Barcelona he also will play not less. 28 years old Frenchman can be a very great replacement for Luis Suarez, as he is now the oldest Barca player. Moreover, Barcelona is not playing with nominal tall and strong striker, they like to play with a technically strong and fast player with different skills. 
12.07.2019 Joachim Andersen (Sampdoria – Olympique Lyonnais) 24m € – A very tall, strong and talented 23 years old central defender from all possible Denmark youth squads will help Olympique to play better football in defense. Lyon should be much stronger if they want to fight again for the 1st places in Ligue 1.
11.07.2019 Manuel Lazzari (SPAL – SSC Lazio) 17 m € – After 6 seasons and almost 200 matches for SPAL this strong right side universal player will play in much more respectful and the big club. Simone Inzaghi prepares the team for new challenges and heights.
10.07.2019 Ezri Konsa (Brentford – Aston Villa) 13.50m € – 21 years old talent Charlton academy talent will play next season in Premier League. Aston Villa trying to make everything to save their place after a season and strengthen all possible positions on the field.
10.07.2019 Eder Militao (FC Porto – Real Madrid) 50m € – After only one season in Porto 21 years old Brazilian will join Real Madrid with other newbies. The great defender should make bigger and harder competition in the squad and up the level of defense to the new level, as the previous season was very weak for a team like Real Madrid. 
08.07.2019 Tyrone Mings (Bournemouth – Aston Villa) 28m € – Last season Tyrone played in Aston Villa and made a very good impression. Aston Villa looked ready strong and smart in defense, thanks to Mings. Almost 2 metres of tall Mings dominating in the air, moreover, he is fast and aggressive closing up opponents. Now the prices for defenders are growing, but for teams, this is a very good contribution to a confident game in defense.
08.07.2019 Youri Tielemans (Monaco – Leicester City) 45m € – 22 years old Belgian after 13 played matches for Foxes will make a permanent deal with them. Youri should be a great and strong midfielder addition to the middle of the field. He is creative, fast, strong and accurate. Also, Tielemans can play as a defensive and attacking midfielder, so he can adjust to the tactics of the game. Great signing for Leicester.
08.07.2019 Stephan El Shaarawy (AS Roma – Shanghai Shenhua) 16m € – Just after Arnautovic, Stephan penned a contract with Shanghai Shenhua. A very interesting and talented player going to play in China on a three-year contract. He is only 26 years old and his career could be many perspectives in Europe. However, he decided to be a part of Chinese football and earn big money. It would be a pleasure to see him back soon.
08.07.2019 Marko Arnautovic (West Ham United – Shanghai SIPG) 25m € – Unfortunately, Marco decided to continue his career in China, where the level of football is much lower. This great Austrian had great achievements in different best Europe leagues. During the last season, he wanted to go out of West Ham, so club sold him without any negotiations just to make squad's mood better.
08.07.2019 Lucas Hernandez (Atletico Madrid – Bayern Munich) 80m € – 23 years old Frenchman is an Atletico grown up and played for this Spanish club for 12 years already. He could be a great addition to Bayern's universal defense, as can play in different position also. Hernandez is fast enough to play as a left back, however, his main position is the central defender. Frenchman is not very tall, but he fights for the ball in each confrontation. An aggressive, strong, fast and confident defender should fit the German team well.
06.07.2019 Alvaro Morata (FC Chelsea – Atletico Madrid) Loan extended (50m € required buyout) – Alvaro finally penned the contract with Atletico and will become Madridista once again as this place is more comfortable and successful for him. After a failed seasons in Chelsea, that decision was very obvious and right.
06.07.2019 Theo Hernandez (Real Madrid – AC Milan) 20m € – 21 years old left back should perfectly suit for AC Milan's defense. A very confident, fast and talented player can be very serious strengthening in the left flank.
05.07.2019 Merih Demiral (Sassuolo – Juventus) 18m € – Physically strong, young and very prospective defender should be a great addition to strong and confident Juventus defense.
05.07.2019 Benito Raman (Fortuna Dusseldorf – Schalke 04) 13m € – 24 years old Belgium will play in Schalke, in a more respectful and bigger club. Benito should take a leading role in a left winger position.
05.07.2019 Samir Nasri (West Ham United – Anderlecht) Free – Very experienced, smart and interesting player will join Anderlecht as a player probably for the last season in his career.
04.07.2019 David Ospina (Arsenal – SSC Napoli) 4m € – David joined Napoli to be the substitute and second goalkeeper as they also brought last year Alex Meret from Udinese to be the main one. An experienced, talented and great keeper should be a great replacement during low importance games.
04.07.2019 Frenkie de Jong (FC Ajax – Barcelona) 75m € – This season for the young Dutchman was decisive since Barcelona invited him to pursue a career in one of the biggest clubs in the world. I think for him this is the peak of a career when he needs to show all piles abilities. He is a capable player and we sure he find a perfect role in the team.
04.07.2019 Gianluigi Buffon (Paris Saint Germain – Juventus) Free – After one season in Paris 41 years old Juventus veteran joined home club one more time to play probably the last season. At the end of his contract, he will join the staff team of the club. He had a brilliant career in Turin and in Italy national squad. Experienced Gigi should be a great addition to Maurizio Sarri team or Juventus board.
04.07.2019 Grzegorz Krychowiak (Paris Saint Germain – Lokomotiv Moscow) 12m € – Since Polish joined PSG he played only 11 matches for almost 3 years. However, 2 years he spent very confidently playing in West Bromwich and Lokomotiv Moscow.  29 years old strong and experienced defensive player should be a great addition to the Russian club back line.
04.07.2019 Raul Albiol (SSC Napoli – Villarreal) 5m € – After a long and successful career in Spain, Spaniard moved to Napoli 6 years ago, to take leadership in the defense. Now 33 years player decided to go back to Spain and play for Villarreal in the home country.
04.07.2019 Rodri (Atletico Madrid – Manchester City) 70m € – After a very confident and great season in Madrid, Manchester City decided to strengthen the midfield area and Rodri is a right person to do that. Even having several the same position player, Rodri should be the first eleven players by his defensive skills and passing accuracy. It was impossible to finish the summer transfer windows without any signing, so this should be the best one for Citizens even spending 70milions.
04.07.2019 Ayoze Pérez (Newcastle United – Leicester City) 34m € – The Spanish second striker can be a very great support in Vardy's game. He knows very well Premier League football as he playing football in England since the 2014 year.
03.07.2019 Joao Felix (Sport Lisboa e Benfica – Atletico Madrid) 120m € – 19 years old Portuguese super talent will play in one of the greatest Spanish and World clubs. That could be a big step of Griezmann arrival to Barcelona. Joao made his Portugal international football debut this year and already showed that he is worth to be among the best players. A very technical, fast and smart player could join Mbappe and others to be called a new star generation. Joao Felix is the most expensive signing in Atletico Madrid history. It would be very interesting to follow his career in Madrid and look up for his growth in such a talented squad. 
03.07.2019 Thiago Mendes (LOSC Lille – Olympique Lyonnais) 24m € – After two great seasons in Lille Thiago made a prospective move to Lyon to change Tanguy Ndombele who joined Spurs. Strong and fast Brasilian defensive midfielder should be a great replacement in the middle of the pitch.
03.07.2019 Lucas Ocampos (Marseille – Sevilla FC) 13m € – Sevilla's scouts working hard in France by searching and bringing the super great player to the club. Lucas is searched for the best form in different Leagues and we hope this talented 24 years player will find the best game in Sevilla.
03.07.2019 Jules Koundé (Bordeaux – FC Sevilla) 25m € – 20 years old strong Frenchman will bring a very good impact in confident Sevilla's defense.
02.07.2019 Gabriel Martinelli (Ituano – FC Arsenal) 7m € – This time not Wenger, but Emery made a very interesting half Brazilian/Italian 18 years old signing. Young and very prospective universal attacking player can be a good addition to young and fast Arsenal's team.
02.07.2019 Adrien Rabiot (Paris Saint Germain – Juventus) Free – The experienced but player will be a great addition to Juventus squad. Juventus will try to achieve the maximum next season, so the team should strongly prepare for lots of matches and have more players in the squad. Rabiot can play as a center and defensive midfielder.
02.07.2019 Aaron Ramsey (Arsenal – Juventus) Free – Aaron played in Arsenal for last 11 year, however, Arsenal decided to say goodbye to talented Welsh player. In Juventus, he will face a very big competition between other great midfielders and hopefully, he proves that he is worthy to play in the main team. In the Old Lady, there will be several box-to-box players, so Sarri will look up for the best one to play in starting squad.
02.07.2019 Tanguy Ndombele (Olympique Lyonnais – Tottenham Hotspurs) 60m € – 22 years old young Frenchman will continue his career in one of the strongest clubs of the world. That is second clubs signing for a long time. Ndombele will play mostly in the middle of the pitch as he is a very universal player. He can shoot, defend, pass and cross. He will take box-to-box midfielder position.
02.07.2019 Luuk De Jong (PSV – Sevilla FC) 15m € – 28 years old strong and tall center forward should be a great attacking target for Sevilla. The team now can play an even more universal style of game.
02.07.2019 Jack Clarke (Leeds United – Tottenham Hotspurs) 11m € – 18 years old player joined Tottenham and loaned back to Leeds for continuing building his playing practice and skills. This is the first Spurs signing for a long time.
02.07.2019 Valentino Lazaro (Hertha BSC – Inter Milan) 22m € – The Internazionale club's scouts are working very strongly this time, as they signed 23 years old Austrian. He is very fast, skillful and universal player, with the ability to play as right defender and attacker.
02.07.2019 Benjamin Pavard (Stuttgart – Bayern Munich) 35m € – This transfer finally finished, as there were rumors even year ago when he showed his skills in World Cup. A very strong, talented and great defender should be a great signing for Bayern's defense.
02.07.2019 Pablo Sarabia (FC Sevilla – Paris Saint Germain) 19m € – 27 years old Spaniard had a great career in Sevilla and now will continue his great work in one of the strongest clubs in Europe.
02.07.2019 Gelson Martins (Atletico Madrid – AS Monaco) 31m € – Gelson joined Monaco in hard times when they were on the verge of falling into the lower league. Martins made a very big impact on collecting important points and played in a starting eleven every time. He should take attacking leading position and show very great results from the beginning of the season.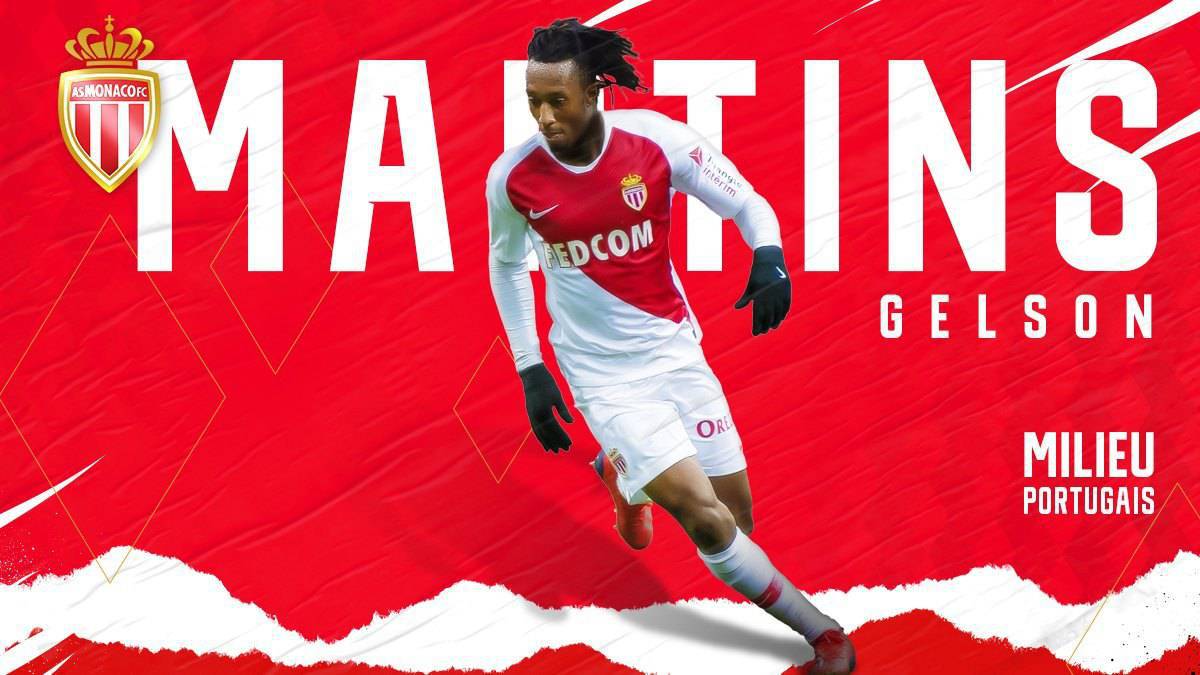 01.07.2019 Mateo Kovacic (Real Madrid – FC Chelsea) 45m € – Despite transfer ban, Chelsea made a smart move when called this player on Loan with a chance to buy it last year. Blues have a transfer ban for two openings, what can strongly affect their game and lack of experienced and strong players.
01.07.2019 Luca Pellegrini (AS Roma – Juventus) 21m € – 20 years old Italy's youth national team player could be a great prospective player for a strongly built Juventus squad. However, to play in the starting eleven will be almost unreal, especially knowing Sarri's love for experienced players.
01.07.2019 Leonardo Spinazzola (Juventus – AS Roma) 29m € – this 26 years old player traveling on loan since the 2012 year and finally found the club. Obviously, for Juventus, he is weak enough to be in the first lineup or even in reserve, so almost 30 millions for him is very overpriced money. Of course, we hope Roma and Leonardo will find their best football. However, this looks more like an exchange for young Luca Pellegrini.
01.06.2019 Amadou Diawara (SSC Napoli – AS Roma) 21m € –  Very young and confident defensive-midfield can be a great addition to Roma's midfield line as they had a problem with defense in that area.
01.07.2019 Danny Ings (Liverpool – Southampton) – 20m € – It took 4 years to understand that the transfer to Liverpool was a mistake. This is a middle-class player and he has to play in such a team as Southampton.
01.06.2019 Matt Targett (Southampton – Aston Villa) 16m € – One of the most talented left back in England should be a great squad strengthening for newbies of Premier League. In general, Southampton's academy working as great as it is possible. We can find a very big list of talented players who joined the high-class clubs.
01.07.2019 Diego Godin (Atletico Madrid – Inter Milan) Free – As always, Italian clubs are very great at free transfers, especially Juventus, but Inter also made a very great move by taking Godin into the squad. This experienced and strong defender can be a strong leader in the defense.
01.07.2019 Kostas Manolas (AS Roma – SSC Napoli) 36m € – The 28 years old Greek finally found the new strongly club with bigger prospectives in Europe and Italy. For Napoli, this signing is very important as they needed to strengthen the defense as Kalidou Koulibaly can leave this summer, and other center-backs are not strong enough to take defense lead.
01.07.2019 Simone Zaza (Valencia CF – FC Torino) 12m € – 28 years old Italian is a great striker, as he proved that in Valencia, Torino and other clubs before. Juventus sold him to Valencia 2 years ago, however, he played 33 games in Spain and got back on loan to Torino. His style of play suits the team, that's why they decided to buy his contract.
27.06.2019 Breel Embolo (Schalke 04 – Borussia Monchengladbach) 11m € – During the last 3 seasons, Breel scored only 10 goals, what is a really bad result for the center forward. However, he is young enough to show his potential.
27.06.2019 Bruma (RB Leipzig – PSV Eindhoven) 15m € – One of the most prospective players before didn't found his place in Europe and finally joined PSV, which is very likely to open great player talents and show it to whole Europe.
27.06.2019 Joan Jordán (Eibar – FC Sevilla) 15m € – After a few successful seasons in Eibar, this 24 years old talented player decided to join the higher class football club. Sevilla making lots of signing this summer break so looks like they really want to fight with other Grands in LaLiga and Europe.
26.06.2019 Neto (Valencia CF – Barcelona) 26m € – 29 years old Brasilian will be Marc-André ter Stegen replacement in Barcelona.
26.06.2019 Jasper Cillessen (Barcelona – Valencia CF) 35m € – It is hard to compete with Marc-André ter Stegen in Barcelona, so Dutchman decided to as a first player in the squad and joined the great club. Valencia had problems with the lack of a good goalkeeper, but now there should be no problems as Jasper is a well-trained and confident player. They changed places with Neto, so now both clubs must be satisfied.
26.06.2019 Aaron Wan-Bissaka (Crystal Palace – Manchester United) 55m € – 21 years old talented right-back should be a great signing for Manchester. Aaron should strengthen the right side of the team. Of course, United have also young and talented players for this position as Timothy Fosu-Mensah and Diogo Dalot. They should think about selling one of them and strengthen another position.
26.06.2019 Leandro Trossard (Genk – Brighton & Hove Albion) 17m € – One more Belgian talent will join Premier League. However, this winger is already 24 years old and should bring more skills to the Brighton's game.
25.06.2019 Andre Gomes (Barcelona – Everton) 25m € – Ex one of the most prospective players in Europe after left Valencia for Barcelona in 2015. Unfortunately, in Barcelona, for 3 seasons he played only 46 games. He lost between strong and skillful players in big clubs, so we hope he will find himself in Liverpool's Everton and continue showing the best football.
25.06.2019 Jean Lucas (Flamengo – Olympique Lyonnais) 8m € – 21 years old talented Brazilian could be a great substitute and future prospect for the next few seasons.
24.06.2019 Quincy Promes (Sevilla FC – FC Ajax) 17m € – Finally Quincy Promes came back to home town and will play for the strongest Country club. Fast, young and skillful player checked skills in Spain and Russia, however, decided to return.
24.06.2019 Luis Muriel (Sevilla FC – Atalanta BC) 15m € – 28 years old Colombian forward can't find the right club. We hope, that he will find his game in Atalanta as he is a really very skillful and good player.
20.06.2019 Matteo Politano (U.S. Sassuolo Calcio – Inter Milan) 20m € – Youth product of AS Roma played great football for Sassuolo 4 seasons. However, the player wanted to improve and joined the Inter Milan, which has bigger perspectives in Serie A.
20.06.2019 Marcos Llorente (Real Madrid – Atletico Madrid) 40m € – Already 24 years old Real Madrid Academy's player didn't found his game in the main team. He was sent off on loan in Alaves to get playing practice, but this did not help. Zinedine Zidane decided to sell him on a very good price to Atletico Madrid.
20.06.2019 Marco Giampaolo – hired as a head coach of AC Milan. 51 years old specialist joined AC Milan after 3 successful years in Sampdoria. Marco knows Italian football very well, as he worked only with Italian clubs.
19.06.2019 Mats Hummels (Bayern Munich – Borussia Dortmund) 32m € – 30 years old player came back to Borussia Dortmund exactly when he is needed very much. After a few unsuccessful seasons Borussia will try to take Bundesliga. Mats should help the team to be more disciplined in defense and concede fewer goals. Previously Hummels finished they Bayern Munich Academy were played for 11 years, then he was sold to Borussia Dortmund for 7 seasons.
16.06.2019 Maurizio Sarri – hired as a head coach of Juventus. This move was very strange after managing Chelsea for only for 1 year. Maybe he understands that his strategy fits more for Italian football. The first half of the season Chelsea played very nicely, however, the second half of Chelsea's game was very predictable. Blues are searching for a new head coach, while Sarri started to work with Cristiano Ronaldo and others in Juve.
14.06.2019 Pablo Fornals (Villarreal FC – West Ham United) 27m € – Manuel Pellegrini is building a very strong team with top players. His task next season to achieve better results than the previous year. 23 years old Spaniard will bring more creativity, control and dangerous moments in the middle of the pitch.
14.06.2019 Wesley Moraes (Club Brugge – Aston Villa) 25m € – That is the first big signing after Aston Villa got back to Premier League. Let's hope this is not the only strengthening of the squad in Aston Villa since they are going to compete with the world best clubs in the highest league of England. 22 years old Brasilian will bring more technic and creativity into the game.
12.06.2019 Ferland Mendy (Olympique Lyonnais – Real Madrid) 52m € – 24 years old Frenchman strengthen the protection from the left flank and will give more freedom for action to Marceló or replace him altogether if he will play at the highest level. The fast, young and strong defender strongly proved his skill in Lyon last season.
11.06.2019 Paulo Fonseca – hired as a head coach of AS Roma. Portuguese manager managed Shakhtar Donetsk for the last 3 years and achieved good results with the club even in difficult times.
07.06.2019 Daniel James (Swansea City AFC – Manchester United) 15m € – 21 years old Welsh player will play in one of the biggest clubs in the world. This left winger can be a great first team players replacement.
06.05.2019 Eden Hazard (FC Chelsea – Real Madrid) 99m € – One of the most talented players in our time. He made a very big work playing for London Chelsea and helped team achieving trophies during 7 seasons. Real Madrid is working hard on this 2019 summer transfer window. As we can see they already made 2 big signings and much more to come, as summer only began. 
04.06.2019 Luka Jovic (Eintracht Frankfurt – Real Madrid) 65m € – This 21 years old young, fast and strong player can be a very good addition to Real Madrid attacking line. Luka scored 25 goals in 54 games for Eintracht. Last season was very successful for him and his team in general. Very young Jovic could be a great perspective player for upcoming Real seasons. 
04.06.2019 Julen Lopetegui – hired as a head coach of Sevilla FC. After 14 unsuccessful matches in Real Madrid Sevilla is making a very risky step by signing 3 years contract.
03.06.2019 Diego Carlos (FC Nantes – FC Sevilla) 15m € – 26 years old Brasilian defender will strongly help the team in center defense position.
31.05.2019 Antonio Conte – hired as a head coach of Inter Milan – Inter sacked Luciano Spalletti after a weak season. Antonio Conte said before that he would be happy to work in Italy's club once again.
30.05.2019 M'baye Niang (FC Torino – Stade Rennais F.C.) 15m € – 24 years old Senegalian will continue his career in a more convenient club. Last season he played on loan in Rennais and proved that he is needed by the French club.
28.05.2019 Andre Villas-Boas – hired as a Marseille head coach. Ex Chelsea head coach worked in Spurs, Shanghai SIPG and Zenit Petersburg after leaving Chelsea and finally found a very perspective place in France.
28.05.2019 Xavi – hired as an Al Sadd head coach. One more great player started his coaching career.
28.05.2019 Gennaro Gattuso – left AC Milan. It looked like the team was satisfied with the coach, however, Italian decided to leave the club.
28.05.2019 Felipe (FC Porto – Atletico Madrid) 20m € – While Diego Godin contract was ended, the team found a good change for him. Strong, experienced and confident 30 years old Brasilian will play as a defensive leader next season.
22.05.2019 Julian Brandt (Bayer Leverkusen – Borussia Dortmund) 24m € – that was 3rd day signing and Dortmund showed how seriously they tuned on the new season and fight for the trophies.
22.05.2019 Thorgan Hazard (Borussia Monchengladbach – Borussia Dortmund) 24m € – One more perspective and great player (Eden Hazard younger brother). He was one of the Monchengladbach leaders, so we can expect a big impact on good teams game.
21.05.2019 Nico Schulz (TSG Hoffenheim – Borussia Dortmund) 26m € – After selling Pulisic, Dortmund have 60m € to spend on new transfers. This is a big chance to buy several new players who will change leaving players.
20.05.2019 Lloyd Kelly (FC Bristol City – AFC Bournemouth) 15m € – That's a good chance for young and talented player to show his abilities in Premier League and help the club.
20.05.2019 Lisandro Martinez (Club Defensa y Justicia – FC Ajax) 7m € – Ajax started to search and sign new players to change those who are going to the top clubs of Europe. A very talented and strong player can be a good
19.05.2019 Vincent Kompany (Free Agent – Anderlecht) Free – Vincent Kompany is taking managers place with possibility to play on the field. That should be a very great start for his career.
08.05.2019 Ander Herrera (Manchester United – Paris Saint Germain) Free – Ander contract in Manchester expires and he will join PSG. In Paris there are also great midfielders, however, Herrera can fight for the starting lineup especially after Rabiot left.
Images are taken from i.ytimg.com/vi/Jx-XJegK7Tk/maxresdefault.jpg
cadenaser.com/ser/2019/01/27/deportes/1548594868_462360.html
www.t-online.de/sport/fussball/bundesliga/id_85956458/bvb-nach-transfer-von-mats-hummels-so-laeuft-der-125-millionen-euro-angriff.html
i.ytimg.com/vi/5Gw1nUZP9Lc/maxresdefault.jpg
www.goal.com/en-us/news/atletico-madrid-complete-126m-move-for-benfica-teenager-joao/14iapt9d8mlpg1hdjack2vmqzx
www.juventus.com/en/news/news/2019/welcome-home-gigi.php
www.fcbarcelona.com/en/news/981677/barca-sign-de-jong
en.atleticodemadrid.com/noticias/agreement-with-chelsea-fc-over-the-transfer-of-morata
www.fcbarcelona.com/en/news/1277948/barca-sign-antoine-griezmann#
www.realmadrid.com/en/news/2019/03/militao-new-real-madrid-player